Discussing the current African Fintech ecosystem and potential of Central Bank Digital Currency for growth and development in Africa
About this Event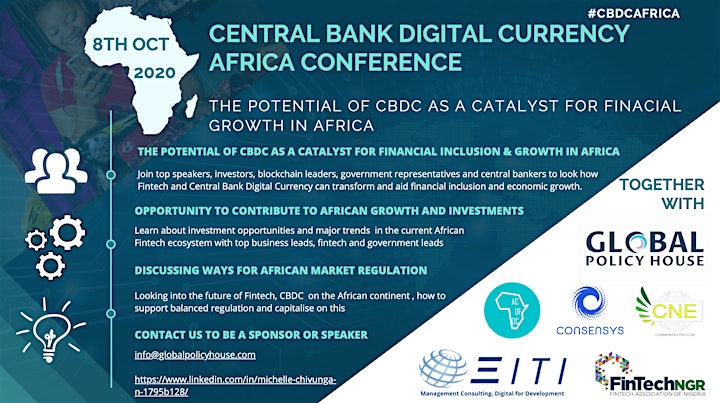 Digital transformation could become the major driving force behind the unparalleled growth of African markets and make Africa competitive in the new information age, having missed out on the industrial age.
Our conference is the call for Africans to drive, participate and explore the opportunities and challenges around Central Bank Digital Currency. The event will have speakers from government, central banks, commerce, banking and fintech industry.
Join us in one of our first in a series of events driven by Africans for Africa to create awareness, educate, inform and empower the trajectory of African technology, trade, finance and economic growth.